4 tags
OMG - What is this Hit List "I'm Not Sorry"...
This has got to be the most AWKWARD choreography I have ever seen. This is beyond terrible.  Oh, and the text bombing was a shitty idea. It makes it hard to be sad that Smash was cancelled after watching these two terrible episodes back-to-back. This and last week were the worst episodes of the series. wtf…
1 tag
All season Kyle was left to rot in the...
But now…we're supposed to care about him enough—and believe that EVERYONE cared about Kyle and his ideas enough—to think it makes sense for his death to be the catalyst for the entire dynamic of Hit List AND Bombshell to change? Jesus…
1 tag
I think the problem I have with this episode is that the emotional moments aren't coming naturally. Smash wants us to care about Kyle and have this emotional tug, as well as understand why all these characters worlds turned upside down over his death. Only problem is that Smash only showed us a tiny bit of Kyle.  This entire season Kyle has been less of a character of his own, and more of...
1 tag
Might be insensitive, but...
This is the worst episode of the season. I liked Kyle, but there's a difference between setting a somber tone, and utter schmaltz. Death episodes should be left for good shows with strong writers. That ain't Smash.
1 tag
Oh, Megan...
You were made for this, honey. That VOICE. Why is Karen here, though?
2 tags
YES EILEEN!!
"Of course, Hit List." "NOW GET OUT!"
1 tag
This
Is EASILY the best episode of the season. 
2 tags
YES KAREN
EAT IT, GAG ON IT! Ivy is SMASHING this song!!
6 tags
OMG, I'm crying right now.
Ivy in the role she was meant to play. This is beautiful. (And she's completely OWNING this song. Sorry, Karen.)
2 tags
The Great Gatsby
better get that promo!
3 tags
Tonight might have been my favorite episode of the...
- Seeing Karen subjected to the same rules as everyone else for a change was refreshing to see. Now that Derek's eyes are opened I expect to see him clash with Karen a lot more. And seeing Karen become slightly bitchy over the fact that her part is getting reduced was actually a good moment for HER character. She was being selfish and inconsiderate, both in regards to what's good for...
3 tags
1 tag
This is the first episode where I actually liked...
Not only was new beginning with The Diva the best, most chilling thing I've seen having to do with that show… …but seeing Karen forced to eat humble pie for ONCE made it all worth it.
1 tag
That Spartacus Finale...
I kept it together. The tears were held back. Until that final ending credits montage. ;___;
2 tags
I hit her with a toaster because she's toast
Already Melissa is the best host of the year. 
1 tag
Was that Ivy
knocking Bittersweet Symphony out of the park? My Queen… YES!! FIND HIS COKE! NOO!!!!!! NO MORE IVY/DEREK
5 tags
Oh No
Boo hoo…Karen's upset…looks like we're going to spend next episode with everyone moving HEAVEN AND EARTH to appease her. But at least we get this beautiful scene between Tom and Ivy showing how character conflict is ACTUALLY handled between two mature adults (played by good actors).
2 tags
Ugh
Can things not revolve around flat-ass Karen for just ONE episode!?
3 tags
YASSSSS LIZA!!!!
SHOW THESE PEASANTS YOUR PIZZAZZ!!!!
3 tags
Oh Smash
I feel so bad for Kyle. He's so used to Jimmy running the show that he doesn't even know that being a co-creator means he has just as much right to an opinion as Jimmy does. OMG LIZAAAAAAAAAAAAAAAAAAAAAAAAAAAAAAAAAAAAAAAAAAAAAAAAAAAAAAAAAAAAAAAAAAAAAAAAAAAAAAAAAAAAAAAAAAAAAAAAAAAAAAAAAA!!!
2 tags
Oh Smash
"I…I've been thinking." "You shouldn't do that." Don't worry, she's not. 
5 tags
For Castus: A Poem
Roses are red Violets are blue Nasir's man ain't dead Boo hoo hoo hoo —Nagron Shippers
6 tags
I'm not mad that Alyssa went home...
…I'm just mad that it was Coco who sent her home. Alyssa is a much fiercer queen overall, but she was over the competition and everyone knew it. 
2 tags
2 tags
Oh Fuck Me...
Now we have Jimmy and mob drama??? WHO ASKED FOR THAT!?
4 tags
2 tags
Karen is such a useless, one-note character. Why does EVERYTHING have to come back around to a decision she makes?
3 tags
Just a Thought
Alyssa is so fierce,  I can't believe this is the queen that gave birth to Shangela. Alyssa is so fucking flawless…
3 tags
NAGRON SHIPPERS
NAGRON SHIPPERS WHERE are these sexy gifs coming from!?  The season doesn't premier until tomorrow…?
6 tags
Saw the clip.
vdipn;ofsklvnk;ldfn;on;klhbokn'lknlkn;jlbkjln/lkjb;lkmfbvkjlz;lk bl/njMPOKJNDKN:OKJLBN?LN ?LKnlkn /;l LORD ON HIGH I AM NO LONGER FIT FOR THIS EARTHLY PLANE TAKE ME HIGHER!!!!o;.n;odvbklfvijfvojn;lfs;l jf;v filnvj;lsn ;lvj l;sfinvolbh  …excuse me. Now, thinking rationally here: 1) I spy yummy, yummy character development. 2) Nice to know that even amid the pain, death and...
4 tags
LAWD JESUS
Where is this clip that these gifs are from!?!?!?!?!
blue-eyed girl in a black-and-white world: SMASH →
bluejeanjuliet: Thoughts, which are full of spoilers and recounted in no particular order: I feel this strange conflict between what the show wants me to feel and what I actually feel. See, I can tell by the set up of the show that we're supposed to be rooting for Karen. We're supposed to see her as this…
1 tag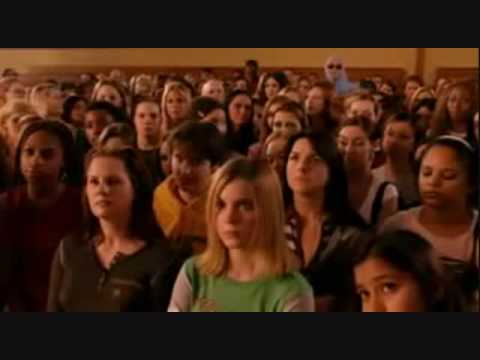 2 tags
Really? I'm surprised so many people don't...
Lip Syncs aren't about flailing yourself across the stage, swiffering it with your taint, and pointlessly ripping off your wig. It's about INTERPRETING the song. ESPECIALLY lip syncs to ballads. Latrice was serving Natural Woman Realness. I could feel real pain and elation in her on that stage. She won that lip sync, hands down.  Kenya? I don't know what the hell she was...
1 tag
Someone please spoil me
Did my beloved Nagron survive? :(
Zachary Needles: I hated everything about Smash... →
cool-nebraska-gay: The "dramatic" scenes were just more glorification of everyone in the show stomping on Ivy. And she didn't deserve any of it. I absolutely despise Derek. He teased her with all these notions of finally breaking out of the chorus and becoming a star. He built her up and made her dreams come… Agree with all of this.  As far as I'm concerned, Ivy Lynn is the real...
2 tags
Wow, Ummm...Glaber...
Has a whole lot of dick…
4 tags
Awww
Nasir and Naevia are totally the Will and Grace of the show. So cute!
6 tags
1 tag
I'm hiding! In the cookie jar!: Okay. Now I have... →
yeahwellyourface: This is fandom. Even though the stars/big wigs are really cool to us fans, it's a separate world. You do not share fandom shit with them. That's just the way it goes. Yeah, you make great artwork or write fabulous fic. It stays with us. Deal with it. I love y'all, really. I ship the hell outta… So, in other words, it's not creepy unless they see it? Eh?...
4 tags
3 tags
5 tags
My "Anti" Anti-Nagron Rant
First, an important bit of context: For all the love the Nagron pairing gets, their moments take up less than 2 minutes of what is an hour-long show. We've taken longer (and more explicit) trips to the whorehouse in every episode than what we've gotten out of Nagron - and their pairing makes up the only bit of homoeroticism that we've gotten out of the show this season (which is...